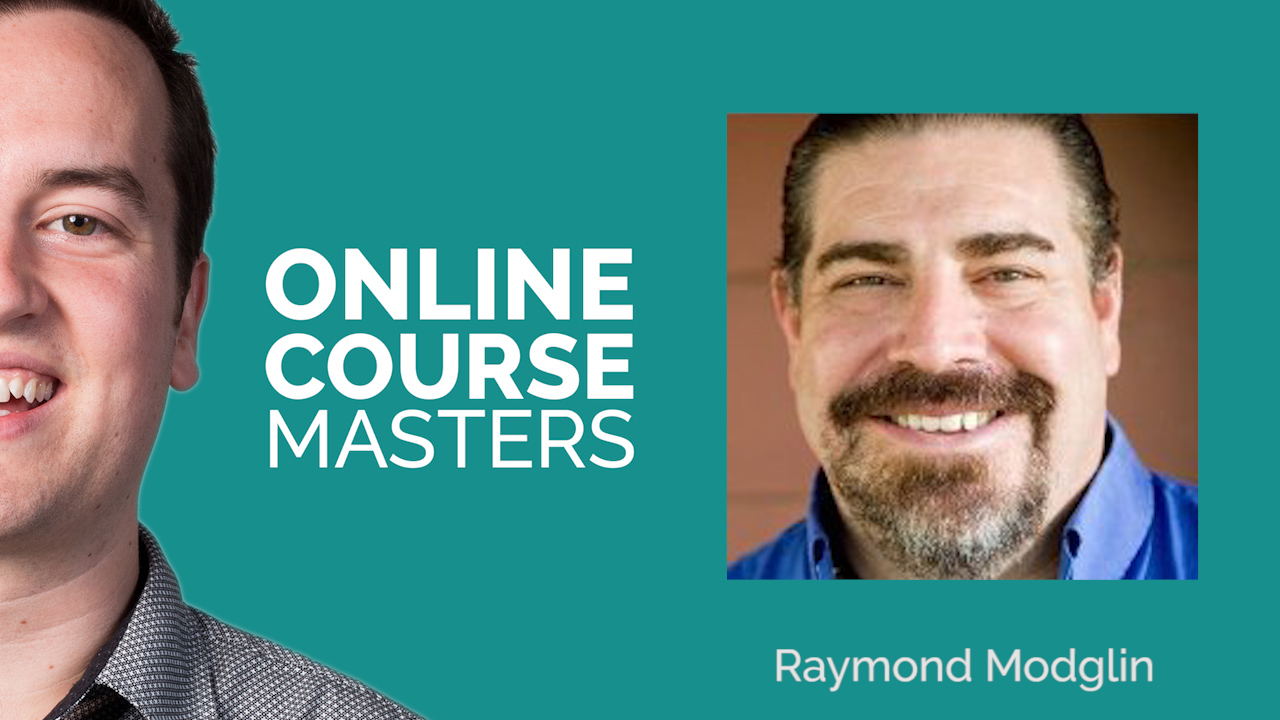 Get ready to have your mind blown! In this interview with Raymond Modglin, we hear how one realtor has built an online learning empire in Indiana teaching real estate courses. Raymond has been in the real estate business for decades. He's been teaching live courses for over 10 years. Recently, he began teaching his courses online - and his revenue and business has explode to over $250,000 per year.
Plus, in the middle of the show something truly spectacular happens!
He shares his entire story in this episode of the Online Course Masters show!
In this episode
Teaching real estate courses in Indiana
How to teach licensing and certification courses
Building a custom platform to fulfill state requirements
Raymond's pricing strategies
How Raymond easily comes up with content for his courses
Competing with other real estate schools
What Raymond's courses include
Why Raymond's students have a super high completion rate
Raymond's plan for expanding to other states
Tracking students
Advertising your online course
How any realtor could start teaching their own online courses
Show Resources:
Phil's Resources for Online Course Creators: